Equiements of trekking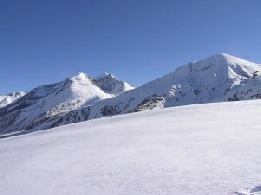 Some basic trekking facilities are essential to all the hiking itineraries we have described here. Depending on the trekking area and the season, we will provide you with an exhaustive list of the necessary equipment.
Here are some lists of the recommended clothing and equipment that you should prepare for your trek before leaving in the Nepalese Himalayas.
Clothing
Light walk shoes. If new shoes are purchased, take a walk first to avoid blisters. Also bring spare laces. A pair of rest shoes. To wear in the camp at night or when the shoe is wet. A warm jacket. Filling of fiber or down should be sufficient. This is especially necessary during the winter of December to February. A waterproof jacket with hood or poncho.
Get one that is waterproof guaranteed. Wool shirts and thick sweaters. During the winter months, December through February these items are essential. Thick jerseys can be purchased in Kathmandu. A pair of lightweight pants. Jeans are unsuitable for use on treks. Loose cotton pants are available in Kathmandu. Thick pants are useful in the mountains in the morning and evening. Windproof / waterproof trousers are needed on all treks going beyond 3000 meters.
Thermal underwear for sleeping at night in winter, this type of thermal underwear is highly recommended. In the camp and in the tent.2 pairs of long and loose shorts / skirts. A lightweight long-sleeved shirt is particularly suitable for avoiding sunburn. A woolen hat for the morning and night. During the winter, it is an essential element. A sun hat with a wide rim to cover the face and neck. A pair of leather gloves with wool lining. A pair of sandals to for the cities and in the camp.2 pairs of thin socks and 2 of the ' Thick wool socks. Underwear in normal amount and swimsuit, handkerchiefs.
Equipments and accessories
Marine bag or kit bag to carry the material in trekking.
Backpack: it is a small backpack to carry your personal belongings, for example, toilet bag, camera, towel, soap, water bottle. Etc.
Snow and sun glasses.
2-4 large plastic bags to separate clean and dirty clothes.
6-10 small plastic bags to dispose of waste.
Portfolio and / or silver belt with coin compartment.
Towels, large and small. Toilet paper can be purchased in Kathmandu and in some villages in
Small lamps and / or torch with spare batteries and candles and a lighter to burn toilet paper.
Essential gaiters during winter periods and more at other times.
An umbrella (optional) , which is very useful as a parasol
Reading material, camera and / or cinema, game elements (optional), notebook, elastic band, pen and pencil, envelopes, calendar, Calendar, pocket knife, binoculars (optional), a small pillow or headrest (optional).
Thermos (optional) - an inflatable mattress, trekking card, sufficient quantities of identity photos.